Vehicle lift and support locations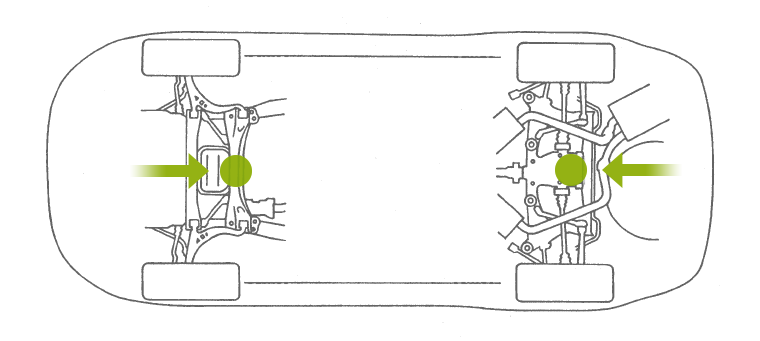 Front - Front crossmember
Rear - Differential carrier


Before jacking-up the rear and front, make sure the car is not carrying any extra weight.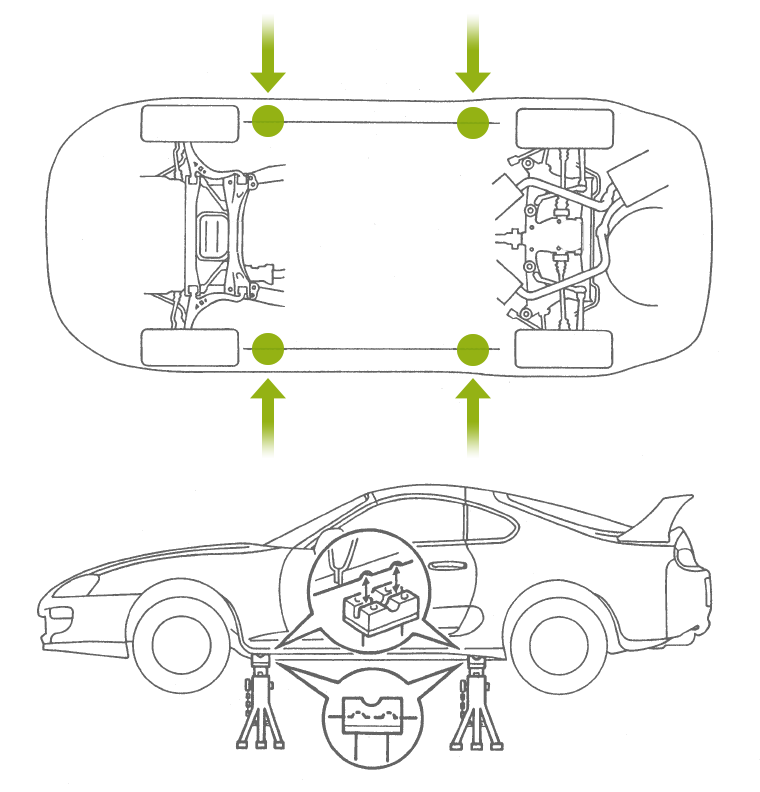 Safety stand and swing arm type lift
Plate type lift

Left and right set position
Place the vehicle over the center of the lift.
Front and rear set position
Align the cushion gum ends of the plate with the attachment lower ends (A, C).
Align the attachment upper end (B) with the front jack supporting point (L).
Attachment dimensions

This guide is based on the book edition Toyota (RM502U, 1997)
Back
Next