Resistance check (short circuit check)
Disconnect the connectors at both ends.
Measure the resistance between the applicable terminals of the connectors and body ground. Be sure to carry out this check on the connectors on both ends.
Resistance: 1 MΩ or higher

Measure the resistance while lightly shaking the wire harness vertically and horizontally.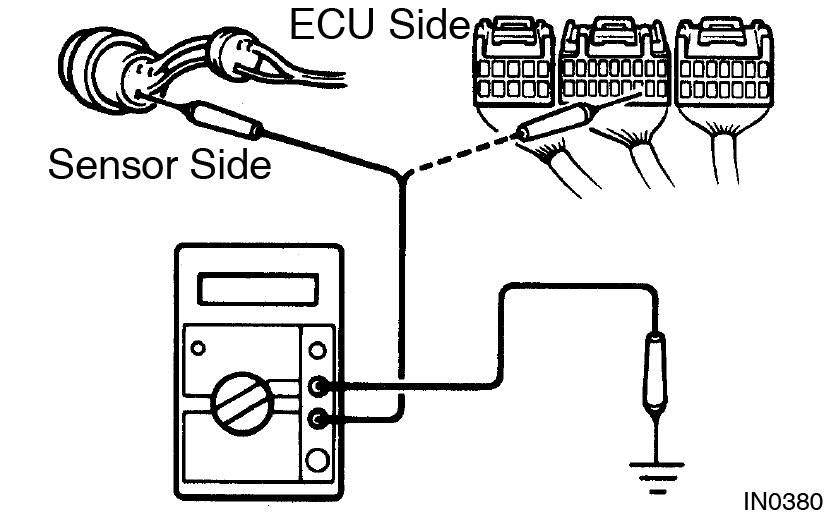 This guide is based on the book edition Toyota (RM502U, 1997)
Back
Next